Anyone being interviewed for a job is trying to sell a prospective employer the idea that they will be a perfect fit for the vacant role, not just in ability and experience but also in personality and attitude. Your employment history and qualifications may demonstrate your ability, but your personality and attitude will largely be judged on the way you present yourself. Your appearance, and specifically the way you are dressed, will carry a lot of weight, so do not neglect this aspect of interview management.
First impressions count
As an article in Forbes online points out, first impressions at an interview can be formed within 30 seconds. That's just about enough time for the initial handshake and for the interviewer to take note of what you are wearing, so you will have either scored or lost points before you even open your mouth to speak. It's worth while making sure that your clothes are saying what your prospective employer wants to hear.
Dress for the role
Anyone applying for a professional, corporate or managerial position almost certainly needs to wear a suit for their interview, and for men this still includes a tie. More junior applicants may be able to give the right impression by forgetting about the jacket and just wearing a collared shirt and pants (or skirt for women). If in doubt, dress up, not down, and aim for conservative rather than on trend.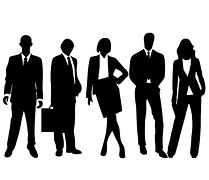 Do some research
Company culture plays an important part in deciding what constitutes appropriate interview attire. A law or accountancy firm will inevitably be more conservative than an IT company, where a more casual outfit may be appropriate. If you know someone who already works in the business, ask them about the company's dress code. Take a look at their corporate website for any photos of employees, and note what they are wearing. You can even do a little casual sleuthing by observing current employees arriving at work in the morning.
Make an effort
Show respect for your interviewers by making an effort with the way you are dressed. Demonstrate your genuine desire for the job by spending some time on preparing your outfit. Get your suit dry cleaned or professionally pressed, wear a clean, well-ironed shirt and polish your shoes. At the other end of the scale, casual clothing still needs to be clean and in a good state of repair. It would be a good idea to remove any piercings and hide tattoos.
Nothing too startling
Boston University Center for Career Development advises "You want to be remembered after your interview, but not for your outfit". In other words, when the interview panel are reviewing your application, don't be "the guy in the bright blue suit" or "the girl with the jangling jewellery". Let your experience and skill make you stand out from the other candidates, while the way you dress provides merely a muted backdrop for your personality.
Aim for comfort
A relaxed interviewee is likely to perform better. So avoid clothes which are too tight, uncomfortable shoes, a distracting new hairstyle that you are likely to fiddle with for reassurance, and anything at all likely to lead to a 'wardrobe malfunction'. Test drive your outfit the day before the interview if possible, just to get the feel of wearing it and eliminate any likely sources of agitation stemming from your clothing.
Hit the right note when dressing for interviews by making your outward appearance unremarkable; that is, look like a person who could already be an ambitious employee of the company concerned. Don't be concerned that you are setting the sartorial bar too high. Very few positions will require you to maintain the same standard of dress that you wore for interview, although the truly motivated will bear in mind the old adage "Dress for the job you want, not for the one you have".